The Communications Consumer Panel is a group of independent experts responsible for ensuring the citizen and consumer voice is represented in communications policy development.
We ensure that the sector works for consumers, citizens and micro-businesses, particularly people who may be in a more vulnerable position in society. We represent the interests of consumers in England, Northern Ireland, Scotland and Wales.
Find out more
We've been engaging with consumer representatives across the UK Nations to discuss the issues facing communications consumers - find out what our stakeholders told us.
Latest News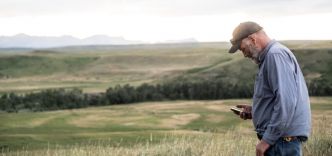 "You know, having a 10 Mbps service, that would be great...to get a 10 Mbps service costs more than it did to buy the house. How can that be right?"
Research participant - 'The Struggle for Fairness' - the communications issues facing people living in rural areas.